Exterior Detail

High end Paint Sealants and Wax.
Various levels of full detailing. Designed to bring the best out of the paint using varying creams and machine polishing, removing swirls and holograms leaving a rich, glossy paint finish. Then Protected with ceramic coatings and high end polishes. Wheels and Glass are also sealed.
prices from £150.00 inc VAT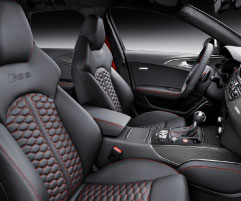 Interior Detailing
Deep cleaning for your vehicle interior
Completely revive your vehicles interior with our deep cleaning treatments. Using steam and shampoo to remove stains and odours. Plastics and fabrics cleaned and protected, leather deep cleaned and conditioned. Nano protection application also available.
prices from £90.00 inc VAT

Maintenance Detail
Safe and careful clean to maintain cleanliness
Vehicle thoroughly washed using a Snow Foam procedure followed by a two bucket safe wash using a lambs wool mit. Windows and wheels deep cleaned all round using PH Neutral products. Exterior plastics dressed and the interior dust removed and hoovered.
prices from £59.95 inc VAT